Handwriting recognition & digital ink SDK
MyScript SDK offers developers and OEMs the full power of our handwriting recognition and interactive ink solutions: flexible, easy to integrate and OS-agnostic.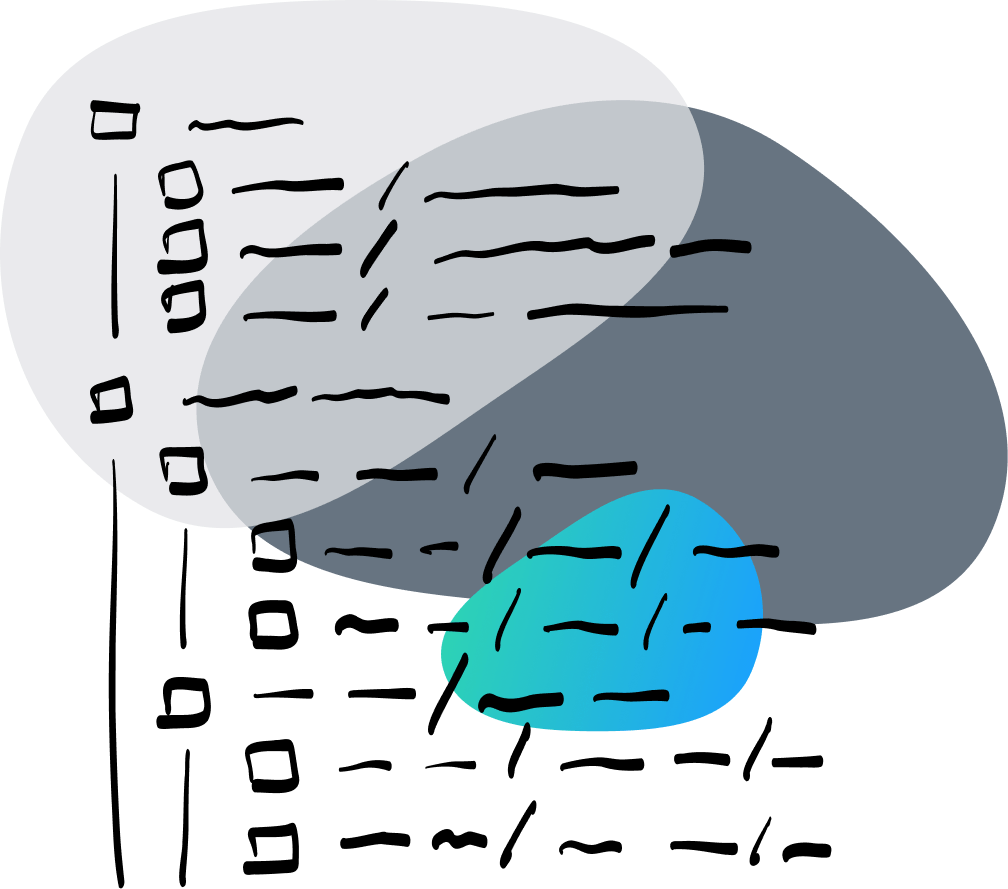 Calculations
Write single or multi-line mathematical formulas and equations by hand, edit with your pen, convert to typed text and calculate results in real-time.
Supported operations

Superimposed
Superimposed text entry is ideal for small-surface devices like smart watches or IoT, where a virtual keyboard is difficult to use. Our recognition engine discerns superimposed characters and offers automatic word prediction and completion – reducing input time and effort.
Superimposed text is available as a bespoke addition to MyScript SDK. Get in touch for more information.
Contact us
Text block
The Text Block component supports single and multi-line text entry in application fields, electronic forms or documents on smartphones, tablets and interactive displays.
Intuitive gestures allow for swift, versatile editing and formatting, as well as quick conversion to typed text. Content can be responsive, adapting to changes in layout and screen orientation while respecting the user's handwriting. Flexible import and export options make integration easy.
Editing gestures

Diagram
The Diagram component enables a range of hand-drawn diagrams, from org charts and flow charts to mind maps. Over 10 types of shape and connector are supported, as well as handwritten text in a variety of languages. Natural pen gestures and responsive elements make editing effortless, and it's easy to export finished work to formats including SVG and GraphML.
Diagram demo
Explore our online diagram-to-pptx demo, built with web APIs.

Sheet music
The Sheet Music component powers accurate recognition of over 100 musical symbols, enabling effortless writing and transcribing of notation.
Sheet music is available as a bespoke addition to MyScript SDK. Get in touch for more information.
Notion

Presonus

Compose anywhere

MusicJOT

Mona Lisa Sound

Music notation with handwriting

Symphony Pro

Xenon Labs

Compose by handwriting or tap
Technology
Discover how it works