This was the goal when MyScript teamed up with Rakuten Kobo: to bring new creative possibilities to eReading.
The result? The Rakuten Kobo Elipsa.
The Elipsa difference
Rakuten Kobo designed the Elipsa to do much more than the typical eReader — and to do it better.
With a 10.3-inch front-lit E Ink screen and a gently textured shell, it's easier on both the eye and the grip. The integrated eBook app allows for a sharper, richer eReading experience, including instant access to millions of books via the Kobo eBookstore. And a host of other features — from Dark Mode to swifter page-turning — ensure comfortable use for hours on end.
Perhaps the Elipsa's most distinctive feature is the Kobo Stylus: a pen that lets you write and draw on the device as you would on paper. Precision-engineered to offer the poise and glide of a luxury fountain pen, using the stylus on the E Ink screen feels like writing on premium paper.
With the Kobo Stylus, you can write and draw more naturally, whether annotating eBooks or sketching ideas in a separate document. It's a game-changer for anyone interested in active reading — from students and professionals to general readers of every stripe. The Elipsa makes it easier than ever to engage with the written word.
MyScript Interactive Ink
A digital pen, however, needs digital ink — and all digital inks are not born equal. Which is where MyScript comes in…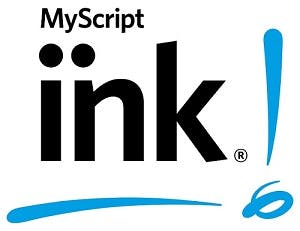 Note-taking on the Elipsa is driven by MyScript Interactive Ink (aka MyScript iink, the engine behind our award-winning app, Nebo). MyScript iink goes way beyond other digital inks, employing advanced AI to read the human intention behind digital inputs.
Unlike other inks, MyScript iink doesn't see your pen-marks as random squiggles upon a screen. Instead, it recognizes what you're writing - interpreting characters, words and strokes in real-time.
For example, when you write the letter 'A', MyScript iink understands that you're writing 'A' - which enables it to treat your handwritten 'A' like a typed one. This means you can combine handwriting and typed text in the same document, sentence or even word. You can move handwriting around the page as needed - and when you make edits or adjust layout, handwritten content reflows automatically. Responsive handwriting is a given with MyScript iink.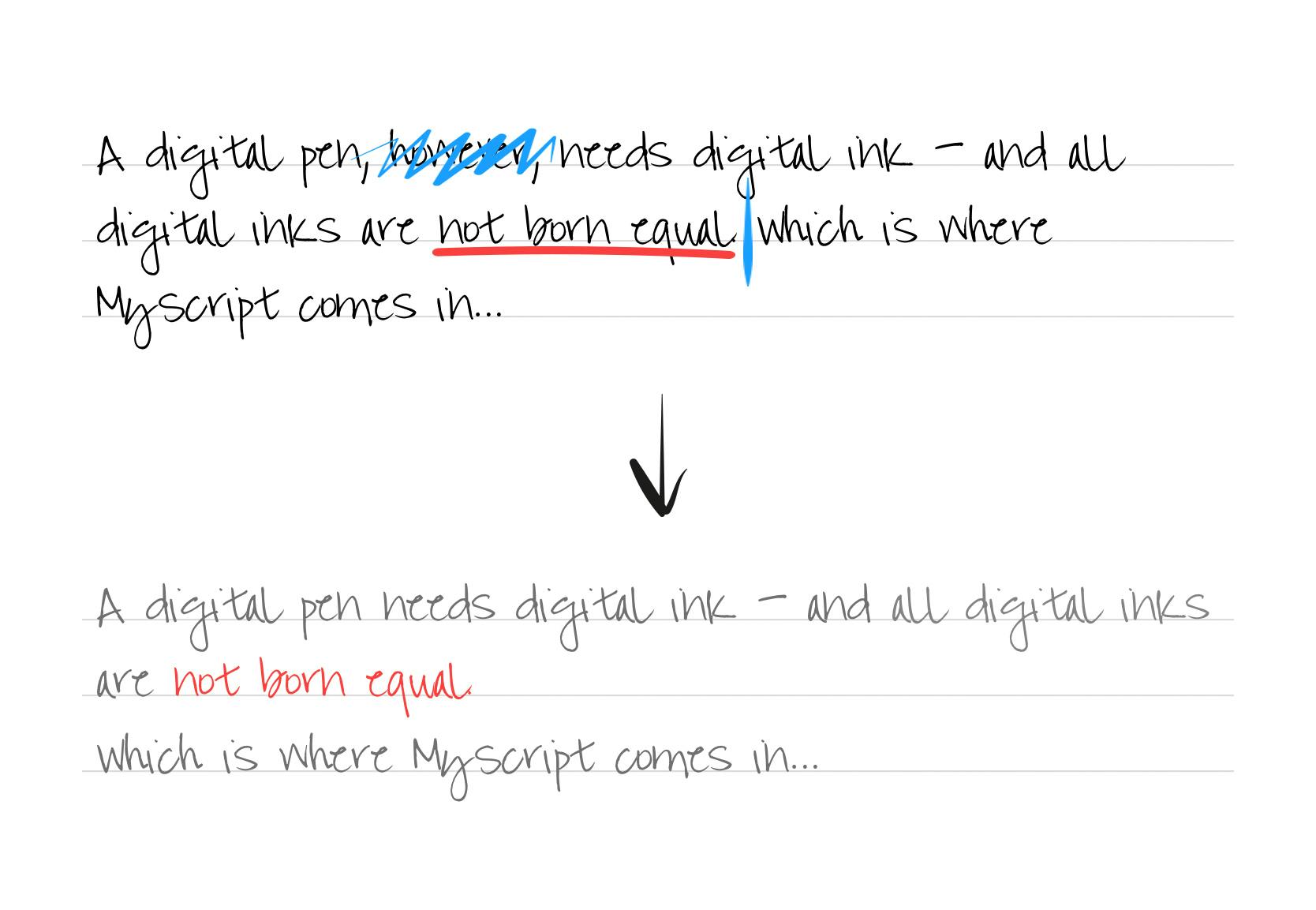 This enhanced understanding of handwritten inputs also makes it possible to use stylus gestures to edit and format your text. No need to break your flow to select menu items or press buttons! With MyScript iink, you can scratch out content to erase it, draw a vertical line to add or remove space, or underline to emphasize. This makes for a swifter, smoother writing experience. It's as intuitive as writing on paper and as flexible as typing in an app.
Of course, the world-beating recognition also empowers you to convert handwriting to typed text as needed. MyScript iink even supports (and can cleanly convert) handwritten lists, emoji, diagrams and simple mathematical formulas.
Word-perfect
It's no exaggeration to say that the Elipsa offers a visionary new reading and writing experience. It's the only eReader that lets you enjoy the freedom of writing by hand alongside the full power and flexibility of digital content - not to mention an endless library of information, art and entertainment.
Imagine: the entire universe of the written word, at your service and awaiting your ideas. The possibilities are endless.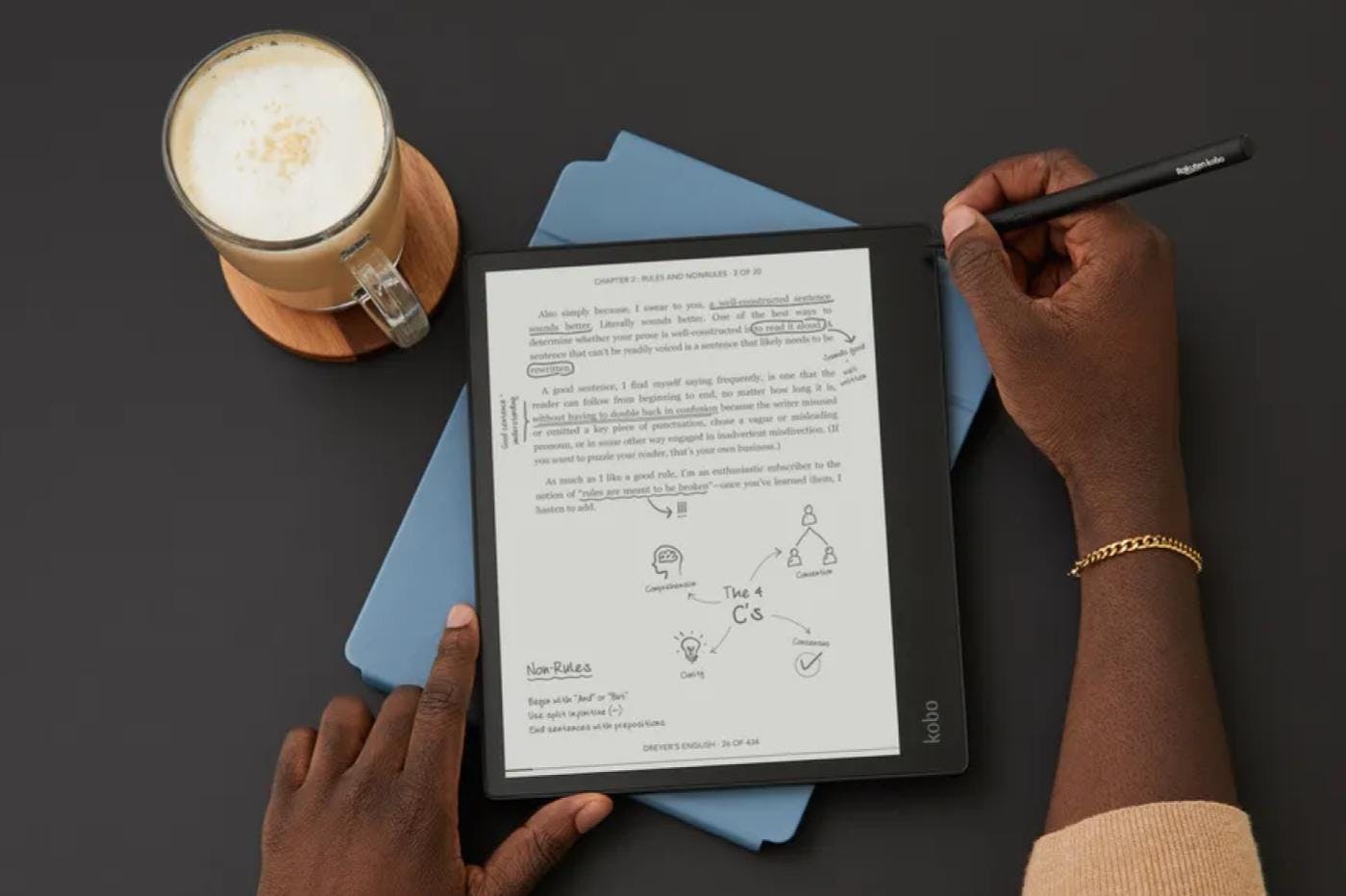 Latest news: Rakuten Kobo recently released another eReader with handwriting-recognition and digital note-taking powered by MyScript iink: the Kobo Sage. The new device has the same advanced eReader features plus a luxurious 8-inch HD flush E Ink Carta 1200 touchscreen and Bluetooth® wireless technology - so you can listen to Kobo Audiobooks. Offering everything you need to read, write, listen and create, the Kobo Sage is - like the Elipsa - an ideal eReading and note-taking companion.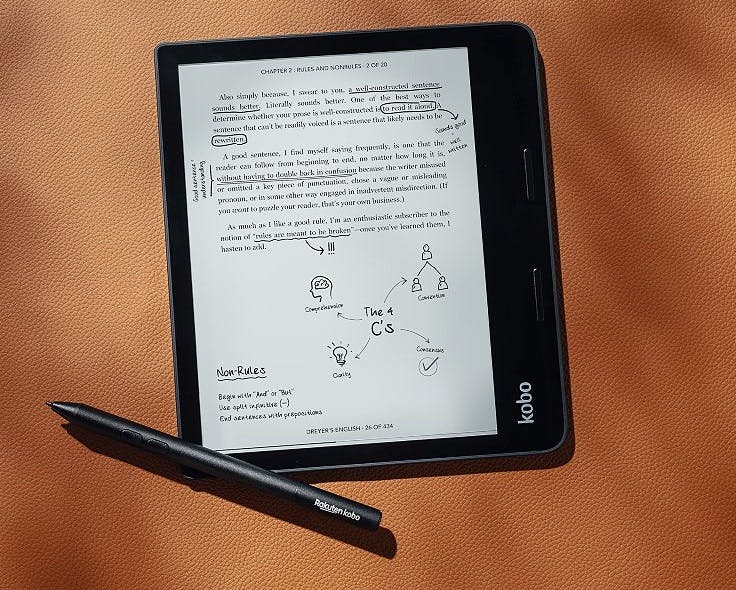 Want to learn more about MyScript interactive ink? Find out more.
Want more details on Kobo devices powered by MyScript iink? Learn more.