Notability has always been a paid app, with some of its more advanced features — including MyScript handwriting and math recognition — available only as in-app purchases. But that's about to change.
From November 1, 2021, Notability developer Ginger Labs will offer the app for free with an optional annual subscription for individuals (and granting lifetime access for existing customers). They are offering the full subscription plan for free to educational institutions. And we've decided to offer our handwriting and math recognition for free as part of the Notability EDU subscription.
By joining forces in this way, MyScript and Ginger Labs are making powerful digital note-taking more accessible than ever. Anyone who subscribes to Notability will automatically get MyScript's advanced text and math recognition (including the world's most accurate write-to-text conversion)
Notability and the App Store's Volume Purchase Program
There's also good news for educational institutions who are part of the App Store's Volume Purchase Program (or VPP).
As of November 1, Notability will be available for free to schools and universities registered with the VPP. And MyScript's recognition tools will remain an integral part of the free app, available to enjoy at no extra cost.
Both MyScript and Ginger Labs see educational opportunity as a vital way to break down social barriers for people around the world. So we're super happy to make our productivity-boosting tech freely available to more students than ever. Happy studying!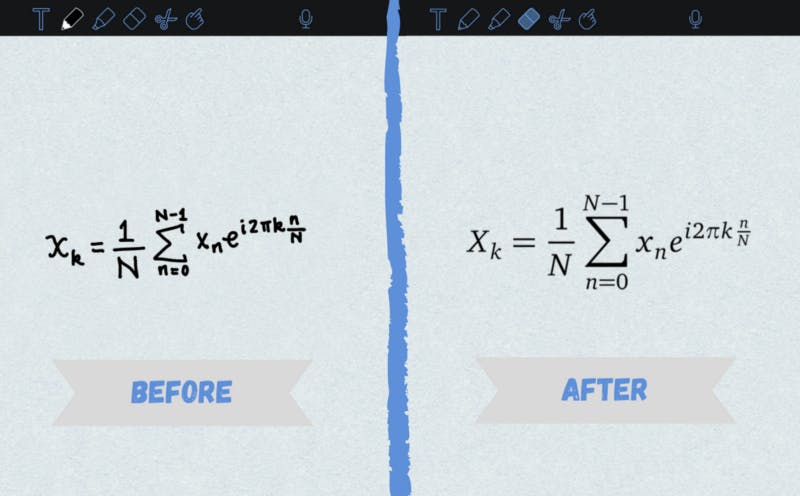 Want to learn more about MyScript solutions for education? Find out more.
Want more details on Notability powered by MyScript? Learn more.