This year was special as Microsoft was introducing Ink Recognizer, a member of the Cognitive Services it delivers from Azure. Microsoft is not new in the handwriting recognition field, but they are now making it prime time. And they deliver a message very similar to what MyScript pushes for: Combining digital ink and artificial intelligence allows for better integration of handwriting into the digital world and makes people more productive. We can only welcome this move of one of the undisputed leaders in the digital world, as it can definitely foster adoption of digital handwriting.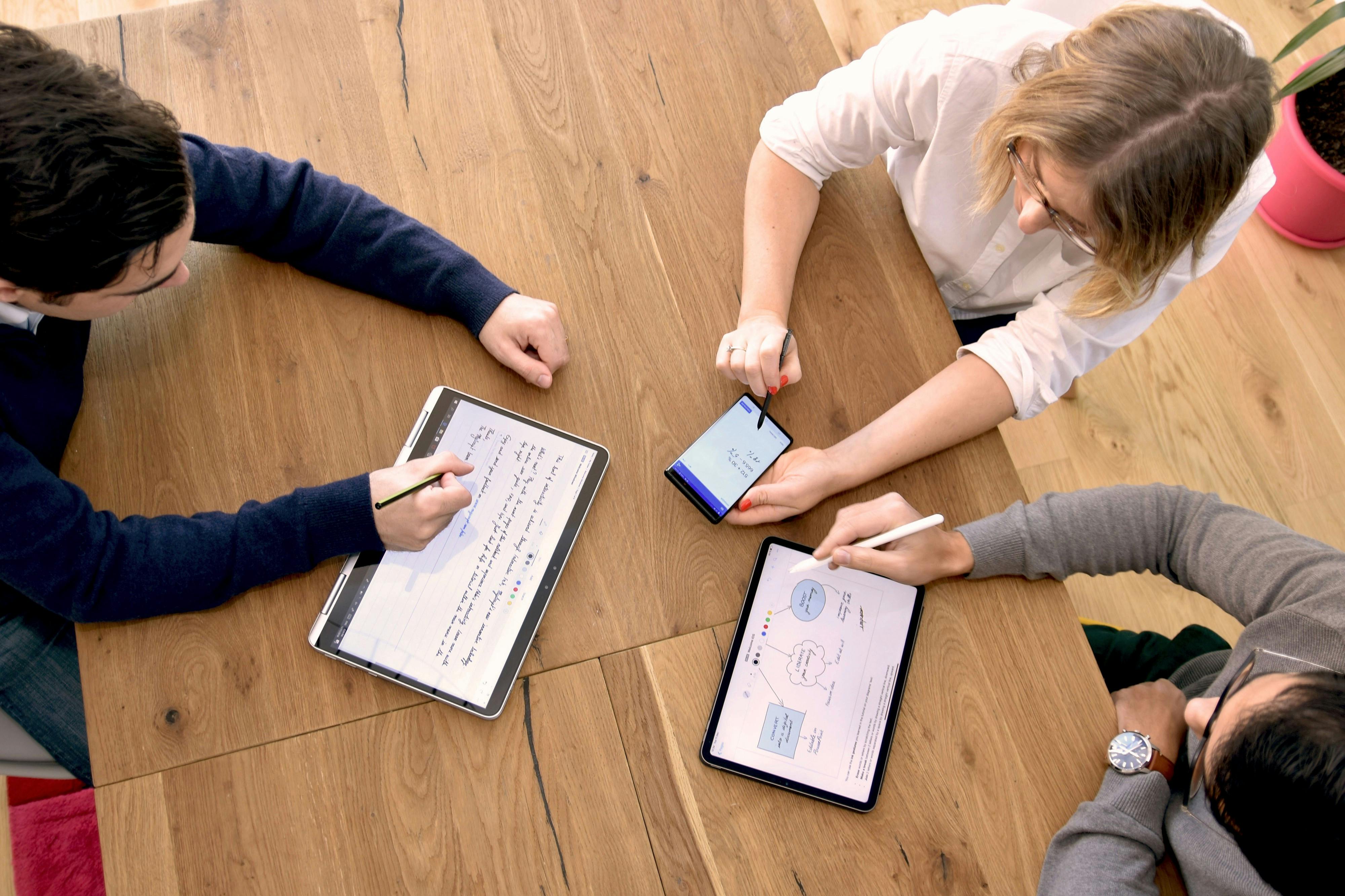 MyScript has been working on this matter for over two decades now and there is no question that our technology is ahead of Microsoft Ink Recognizer. We know that a strong and accurate handwriting recognition technology is a required starting point. That is why we support more languages for text recognition, more advanced recognition of text and shape combinations, mathematical expressions as well as music notation. And there is even more coming in the future of MyScript AI.
But if 20 years of successfully implementing our technology across various use cases have taught us anything, it is that the real value comes from solving user problems. Which requires moving from the pure recognition level to a more comprehensive approach of the users' needs.
Complementary to our continuous investment in the handwriting recognition technology, we have gone through comprehensive UX research. This enables us to better understand the challenges that end users face in accomplishing their daily tasks, and to evaluate the value ink could bring as a natural input and the conditions required to deliver that value.
We recently presented our latest innovation, MyScript Interactive Ink technology, which has several dimensions leading together to improving productivity:
It is a natural human-machine interaction framework that fully leverages handwriting, without excluding other input methods, such as keyboard or voice that can be effective in some situations. All inputs are managed consistently, letting users decide what is more convenient for them, given the situation.
It is available anywhere users need it. It can be fully deployed on-device, for the main operating systems, to accommodate strong requirements in terms of availability, data privacy and performance. It is accessible from the Cloud to support web applications, allowing for on-premises deployments when data privacy and security are a concern.
To go from digital to interactive, ink is interpreted in the background while still being rendered as ink. It can then be managed in the same way as digital content, whatever the input (handwriting, keyboard, voice). Whatever users write can easily be shared and used within an enterprise information system.
MyScript Interactive Ink is showcased in MyScript's award-winning application, MyScript Nebo. This new way of taking notes brings a lot of productivity to one of the most common and time-consuming human activities. With Nebo, you naturally create in one single flow clean content that can easily be shared and used within your company.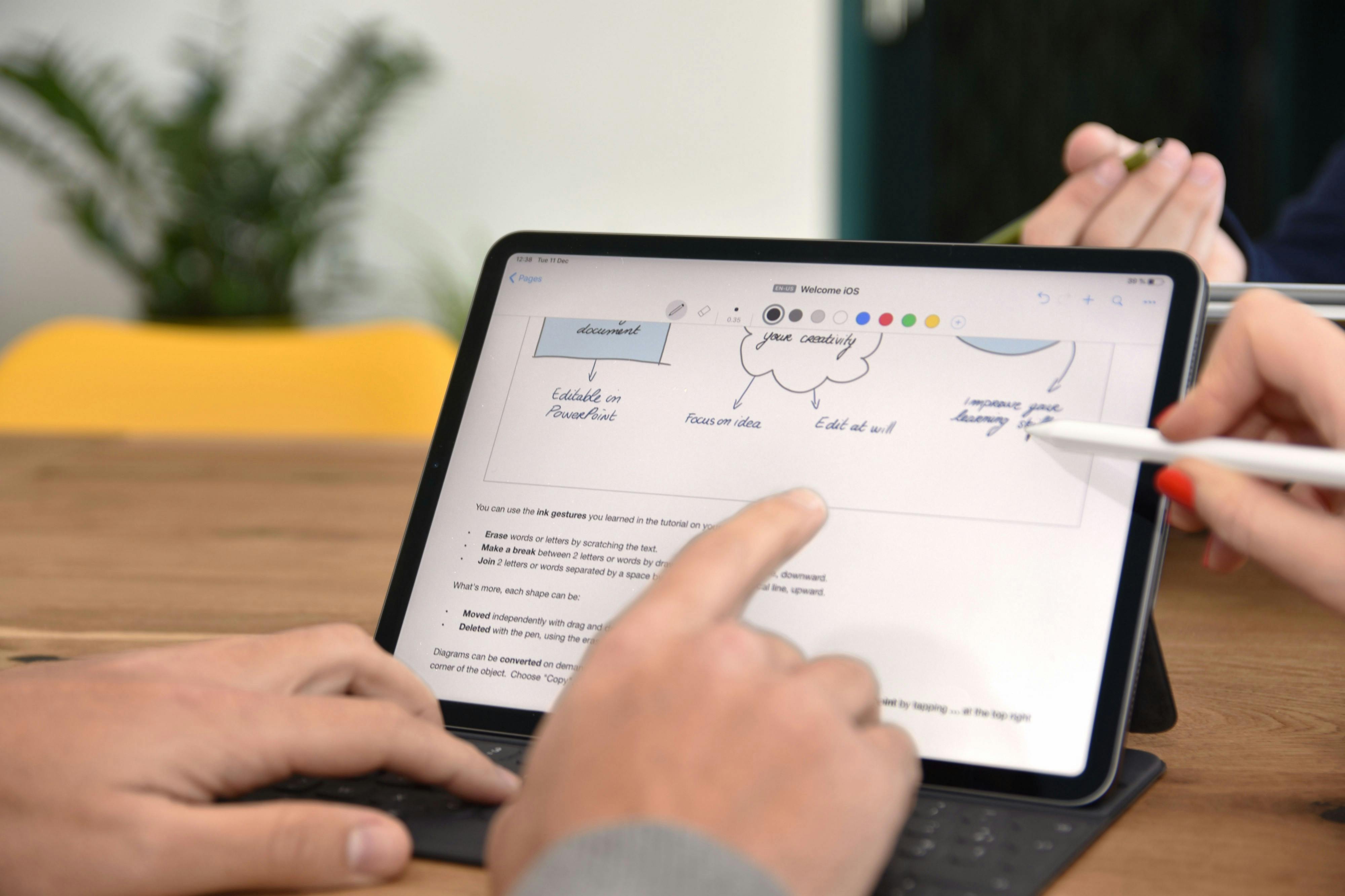 Through customer projects, MyScript Interactive Ink has already been leveraged in more use cases, validating that the underlying vision covers any activity that can benefit from handwriting input.
Thanks to our global approach on how to integrate handwriting into user workflows, we are ahead of the game in leveraging handwriting to bring more productivity to the workforce. MyScript Interactive Ink is a unique opportunity to share our broad experience with our customers and partners, for the benefit of all end users.
Connect with us: